Denník N – setting prices for new service
Denník N is a Slovak independent journal and online medium. It is one of the most powerful media in Slovakia, opening up societal topics and bringing quality investigative journalism. Each year it is one of the most awarded media in a journalistic competition named Novinářská cena.
Although most media are funded by advertising or contributions from their owners, the operation of Denník N is primarily based on subscription model.
Results
3x increase of the number of customers with non-basic subscriptions
0% cannibalization of new package among customers with the most expensive subscription
Successful introduction of new services with the impact on revenues in tens of percent
Increase of accessibility of popular services to the subscribers

Goals
Set the optimum price for the new service with economic news named Denník E
Improve the proposition and structure of the price list based on customer needs
Sustain the number of current subscribers
Price test of new subscription offers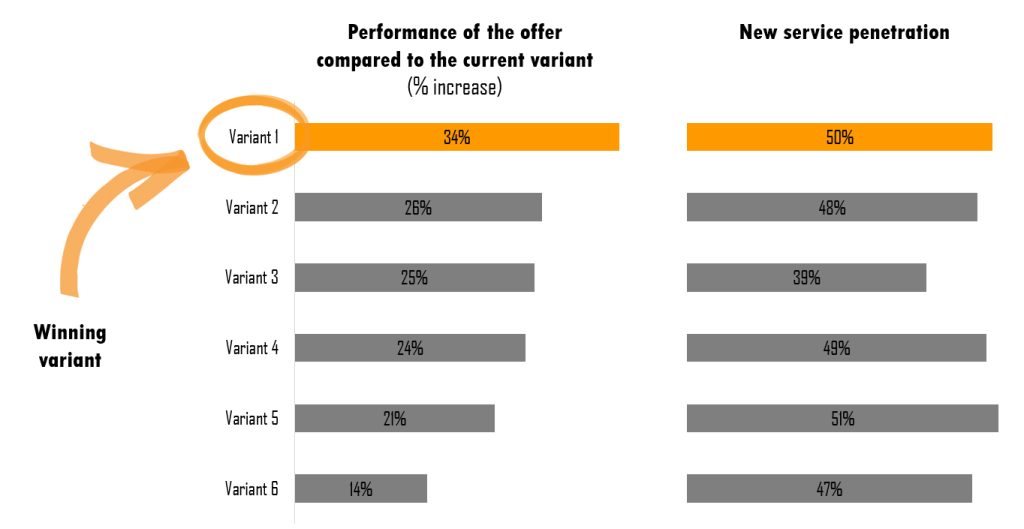 Solution
Phase 1: Introduction analysis
At the beginning of the project we performed an analysis of customer behaviour based on real data. Then we discussed a current business situation, industry trends and defined key project goals at innovative workshops with the team of Denník N.
Phase 2: Research of customer needs
We realised an extensive customer…
Do you want to know more about this particular case study? Send us your email and we will send you the full case study in PDF format. Check the form bellow.
DO
Finish reading this case study. Enter your email and we will send you the full case study in PDF format.