Voxwise moves to new offices
In the last couple of years, we have been expanding our services globally with over 80% now delivered outside of Central Europe. This challenged us in the following ways:
A new way of working – in person as a team & delivering remotely
Over the pandemic, we have realized that the best balance is to combine office time where we meet, cooperate in person, increase moments of small talk and home office time. Meeting each other is essential to build a company culture. At the same time, we have started to deliver remotely over video conference calls. The challenge was to have a space with the most modern conference technology where we can on our side meet in person and at the same time have high-quality conversations with clients simulating as close to natural meetings as possible. We have invested in modern conference rooms.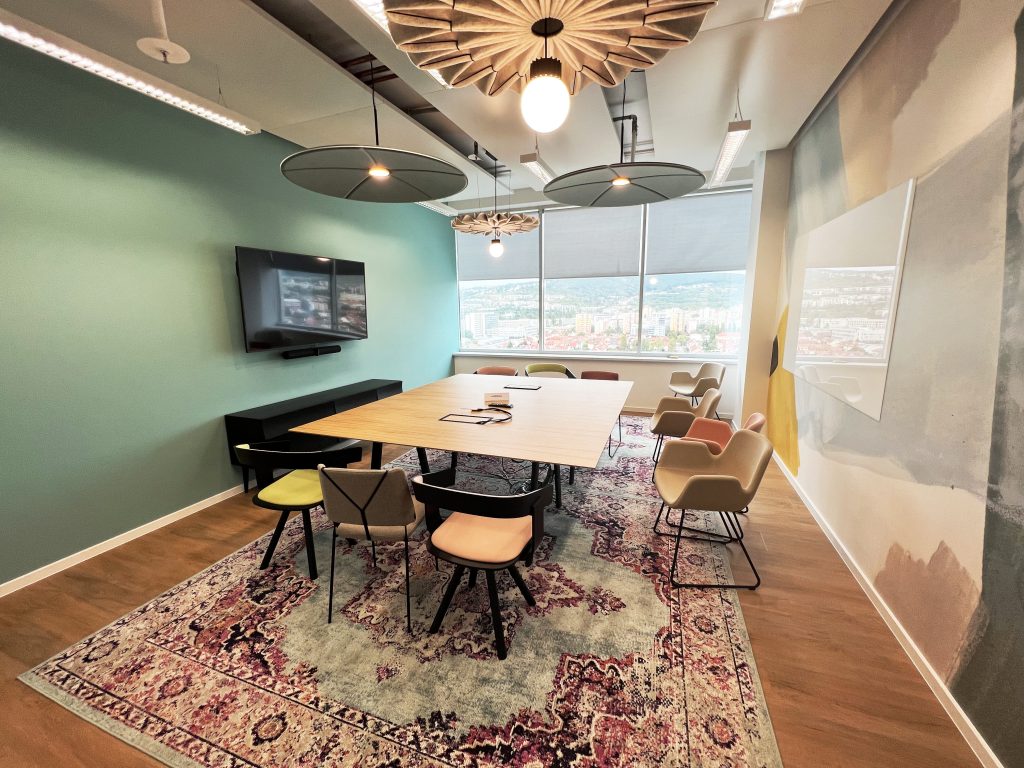 Providing a better work environment for our colleagues
The neverending struggle is how to combine being together and being alone to solve problems. Our offices help us achieve that.
Focus time
We want to meet in person as we believe this creates culture, relationships, and ideas, however, there needs to also be focus time. Our offices are therefore equipped with numerous focus rooms for all colleagues to disappear if they need to solve a complicated problem.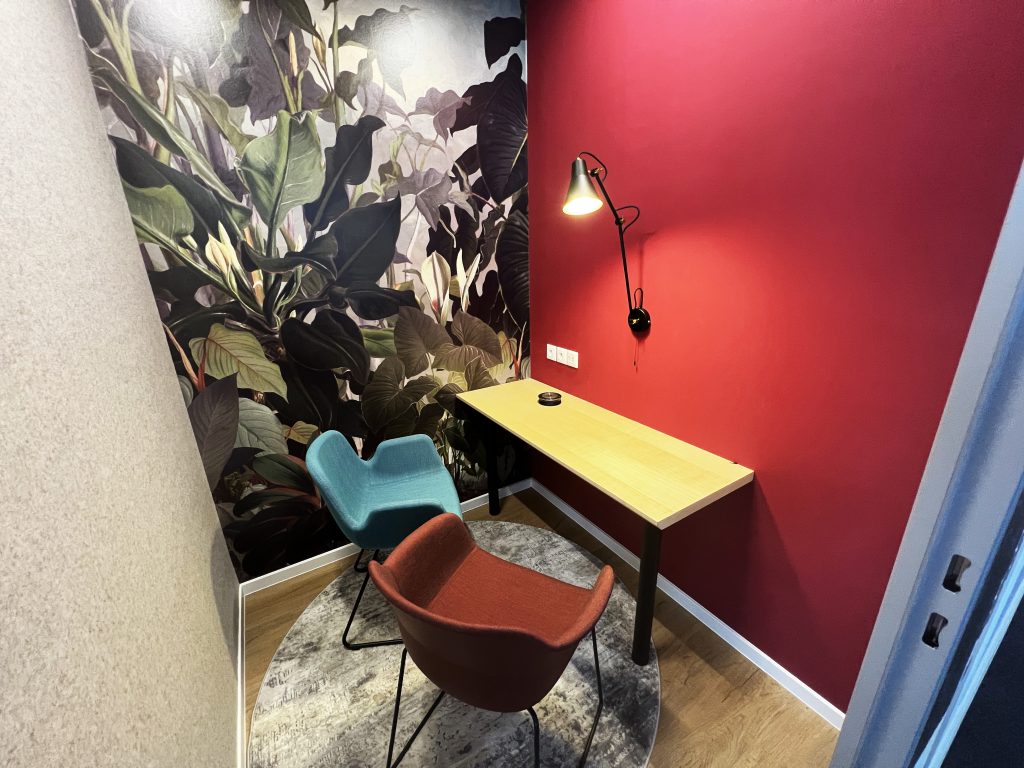 Modern workplace
All colleagues not only have a good view of Bratislava forest and the city, but they also sit at comfortable places, with the right air temperature and adjustable tables.
Possibility to play
Our Playstation fans sometimes go to our Playstation to get some gaming done.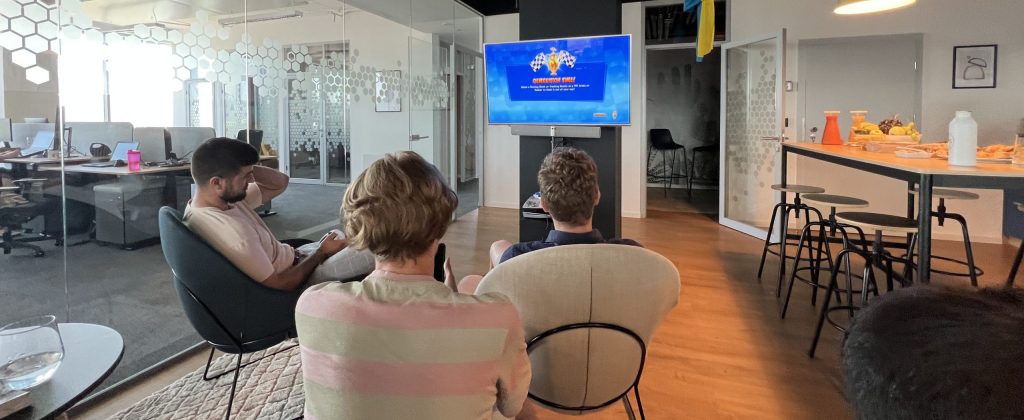 And if that is not enough in the mezzanine there are some non-screen games.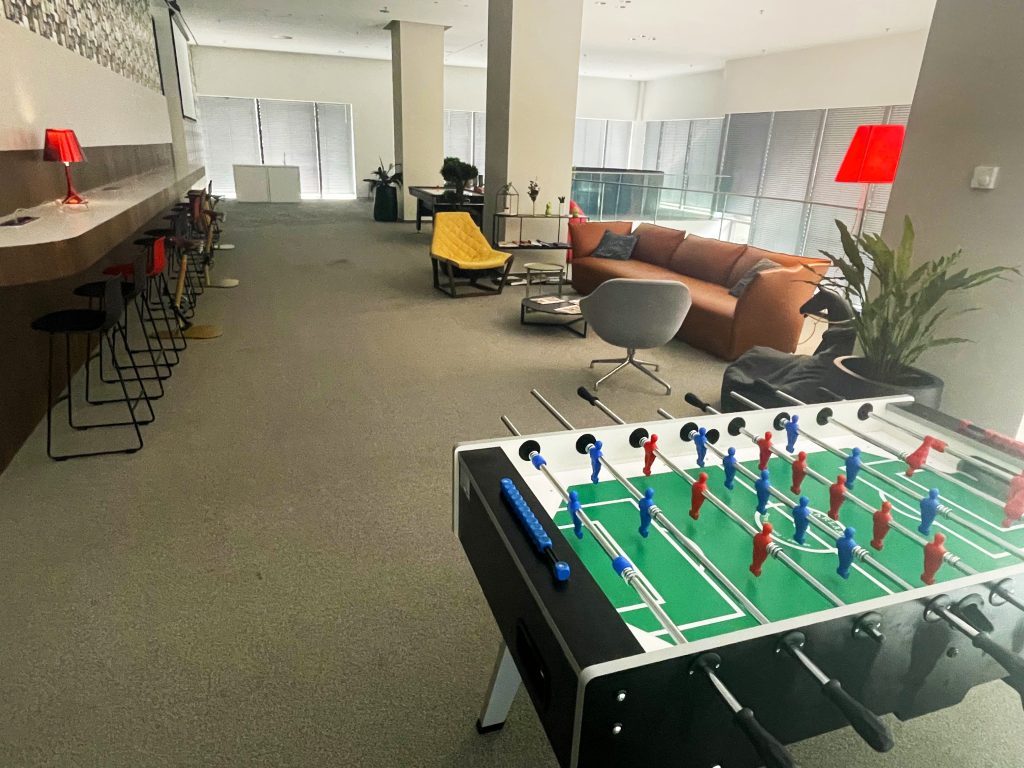 Growing team – need for more space
As we grow naturally we need more space to expand. We are ready for this.
Ability to hold conferences
Soon after moving in, we welcome students of Comenius University for a workshop with one of our clients in the conference center, which is accessible to us.
Sport and showers
Next to our office some of the colleagues run around the lake in the morning and then take a shower before starting the first task.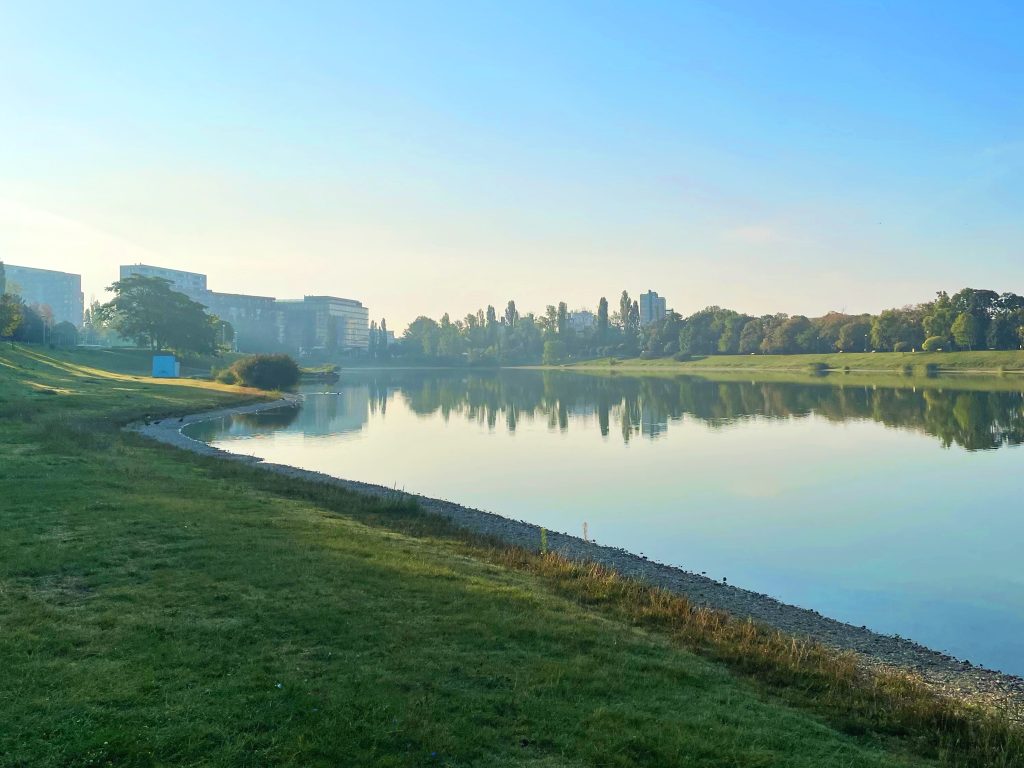 Our living room
At the heart of our office is our "Living room". This is a multipurpose space that is our kitchen, an informal meeting space, sometimes used as our biggest conference room and it also has a Playstation.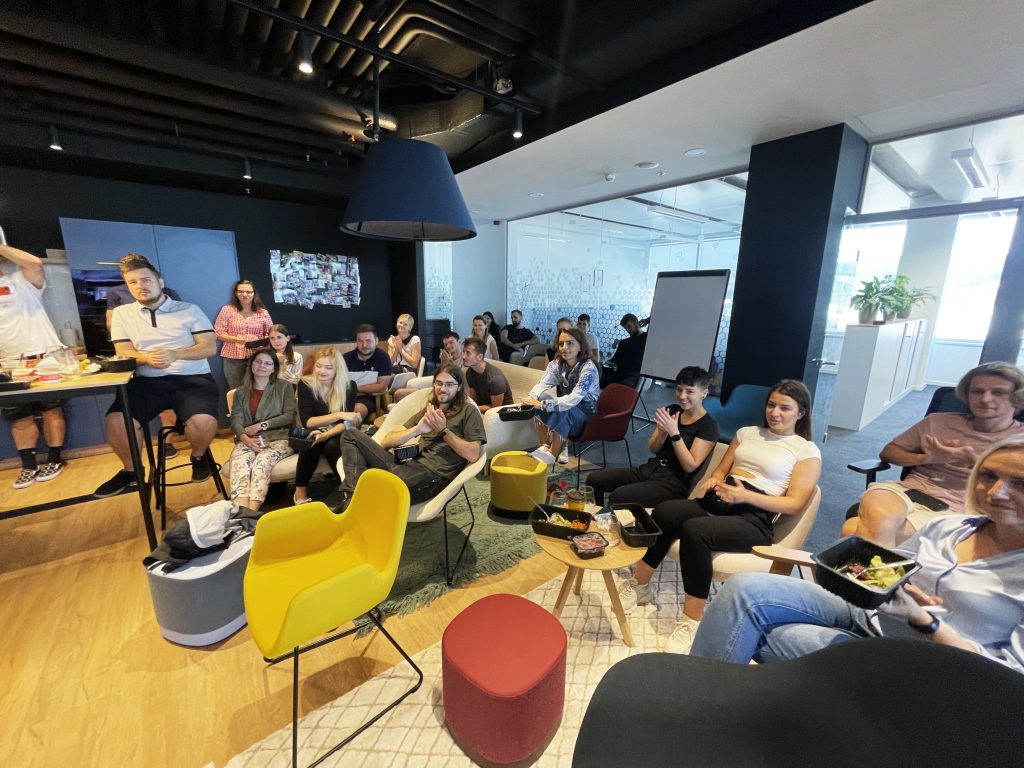 And of course, there was a party 🙂
We value our colleagues, therefore it was important for us to celebrate moving to new offices. We have celebrated this, also welcoming U.K. guests to our new premises.